If there's one thing that stresses out men and women alike, it's thinning hair. Research by the American Academy of Anti-Aging shows that men lose hair 65 percent faster than women, but women grey 34 percent faster than men. Either way, it's no fun. From how to scientifically foster hair growth to showcasing youthful hairstyles that shaves years off the face, Wellness World speaks to experts to discover more.
THE HAIR TRANSPLANT SURGEON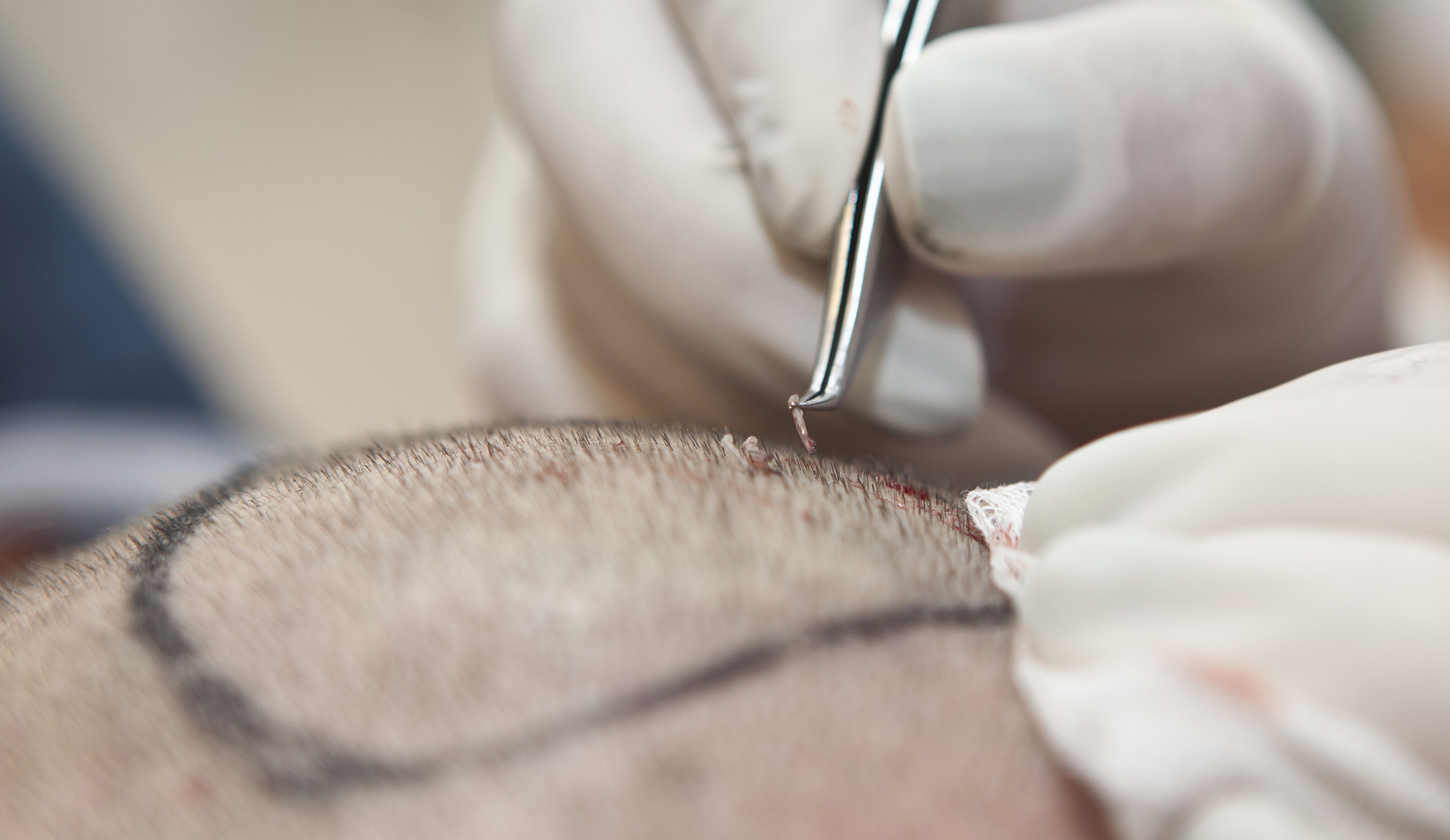 Turkish hair transplant luminary, Dr. Tayfun Oguzoglu, says hormonal imbalances, like during pregnancy, going off birth-control pills and even menopause can cause 'telegenic effluvium' leading to hair fall, "Polycystic ovary syndrome (PCOS), another hormonal imbalance, often result in thinning or excessive hair growth." Additionally, the body interprets significant and sudden weight loss as a form of 'trauma' that worsens thinning hair exacerbated by vitamin or mineral deficiencies.
One in 10 women from 20-50 suffer from anaemia due to iron deficiency
– this is an easily fixable cause of hair loss. Some also suffer from autoimmune-related hair loss,
Alopecia areata – a result of an overactive immune system that sees the hair as 'foreign' and targets it by mistake, resulting in bald patches too.
He says that overdoing Vitamin A–containing medications can trigger hair loss and once the excess vitamin is stopped, hair should grow normally. "A lack of protein in your diet may trigger the body to ration protein by shutting down hair growth, usually experienced about two to three months after a drop in protein intake."
Low levels of Vitamin B are another correctable reason for hair loss. Medication and anabolic steroids, antidepressants, blood-pressure drugs like beta-blockers, blood thinners may also accelerate hair loss. "If you take anabolic steroids – the type abused by some athletes to bulk up muscle – hair loss could occur", he concludes.
---
THE GROWTH FACTOR GURU
Created by Emirati scientist and immunologist, Dr. Ahmed Al- Qahtani, AQ Skin Solutions is a range of products created using patented Growth Factors (GF) used for clinic treatments as well as home-care. This new GF-technology addresses hair loss at the source, by repairing damaged hair follicles and stimulating regeneration of active, new hair follicles.
AQ DermaStamp uses a controlled wounding technique that creates hundreds of micro-channels in the scalp. This enhances the absorption of Growth Factors and other active ingredients into the scalp that speeds up the healing and hair re-growth process. The AQ Skin Solutions Hair Complex+ is a pharmaceutical grade serum that treats thinning hair, hardening of the scalp, and weakening of hair follicles. This treatment can be done independently and is recommended after surgical hair transplantation as it boosts re- growth and strengthens.
— Dr. Qahtani
---
STEM CELL SENSATION
Dr. Maria Angelo-Khattar, the region's doyenne of medical aesthetics, training and founder of Aesthetica Clinic, explains the use of stem cells in hair rejuvenation.
Q. How has the use of Mesenchymal Stem Cells improved your own hair quality?
Over the years, hair loss has been an issue that I have personally struggled with; and one that my patients invariably also find distressing. When the opportunity arose to try stem cell therapy I was intrigued, as the science behind its efficacy is indisputable. Three months after having undergone stem cell therapy for myself, I can safely say that my hair loss has significantly abated. The powers of the bodies' own capacity to regenerate itself is so powerful that as long as the protocol is meticulously followed, the results are nothing short of astounding.
Q. How is this technology explored?
After a blood test to ascertain that a candidate does not have any infectious diseases, 20cc of fat is removed from the patient from either back folds or the waist, under anaesthesia. In all, this initial session lasts 40 minutes. The fat is then sent to Bioscience Laboratory where the mesenchymal stem cells are extracted and expanded over two weeks. This results in 20 vials of ten million stem cells each.
Once ready, two vials of the patient's stem cells are immediately released for injection to the face, neck and scalp and results become visible in two to three months.
Two months later, a further two vials containing twenty million stem cells are released and further injected into whatever area is required.
An additional benefit of this protocol is that the remaining stem cells are maintained for up to three years via cryopreservation so that the patient can choose to repeat sessions, at an additional cost.
Q. How do you see the future of Stem Cells evolve?
Even though controversy has in the past surrounded stem cell therapy given its associations with human embryonic cells, today's innovations focus on adult stem cells from a patient's own body – and there is nothing controversial about using your own cells in a safe and therapeutic manner.
These new technologies have fostered tremendous enthusiasm making it viable to harness the healing power of adult stem cell therapy not only for aesthetic rejuvenation but also for therapeutic purposes. This is because the stem cells can be migrated to injured or degenerated areas to accelerate the body's natural healing response. Whilst at Aesthetica Clinic, the focus is on stem cell therapy for aesthetic uses; stem cell therapy overall is now being used to address numerous health concerns.
✓ Arthritis and joint pain
✓ Traumatic injuries
✓ Respiratory problems
✓ Stroke rehabilitation
✓ Heart conditions
✓ Autoimmune disorders
✓ Neurological problems
✓ Rejuvenation and wellness
---
THE NUTRITIONIST'S PERSPECTIVE
Suzan Terzian, Abu Dhabi based Clinical Nutritionist and Holistic Health Coach reiterates the importance of a 'clean diet' to heal your crowning glory from the inside out.
"Our hair is what we nourish it with. Like the rest of the body, our hair is what we EAT. Since hair is mostly made of protein, protein must be consumed daily. Pick your favourite source. I love bone broth, rich in protein and collagen, perfect food for your hair."
Hair also thrives on Sulphur, essential for radiant skin, hair and nails. Sulphur rich foods include onions, garlic, Brussels sprouts, asparagus, cauliflower and kale plus broccoli.
"Grab pumpkin seeds to get your ZINC intake. It boosts immunity and helps to keep a healthy scalp. Also, the range of B VITAMINS are vital – think avocados, almonds and spirulina for prime vegan sources. Eat your way to healthy hair."
FOLLOW SUSAN ON INSTAGRAM : @yourhealthguideuae
---
AROMATHERAPY FOR HAIR LOSS
Malini Ohri, Health and Beauty Expert and founder of Splendour Hair & Beauty Centre and Saanté Pure Aromatherapy explains how she uses pure, concentrated essential oils to arrest hairfall and stimulate hair growth.
I realise that using pure, concentrated essential oils is vital. My line of natural beauty products are all chemical free, with a zero preservatives and when it comes to hair loss, I have seen dramatic improvements, as long as consistency is maintained in using prescribed oils.

Hair care based on aromatherapy cannot be effective if we focus only on hair oiling unless natural soaps and shampoos free of chemicals are also used. Our hair is being subjected to an onslaught of toxins, liquid plastics and parabens used to create shampoo lathers. We been brainwashed into believing that if these products don't lather, they don't clean effectively which is not true. Natural gels like aloe vera and flax seed when incorporated in shampoos nourish the hair shaft. Added to clean eating and a correct internal hormone balance, there is no reason for your locks to look luscious for a long time to come.
Essential oils stop hair fall: Thyme promotes hair growth by both stimulating the scalp and actively preventing hair loss. Like Cedarwood oil, thyme oil is also beneficial in treating alopecia areata. Thyme is particularly strong, even among essential oils.
Essential oils to help in hair regrowth: Cedarwood helps treat thinning hair and various types of alopecia, too. Clary sage essential oil balances scalp oils. Sage has similar properties as rosemary essential oil to increase cellular metabolism. We need to hair follicles to grow. Just rub a small amount of mixture into your scalp once every morning stimulate your hair follicles and increase blood circulation. Take a vitamin B supplement. The B vitamin biotin is especially important for hair growth and is an ingredient in many natural hair health supplements.
FOLLOW SAANTÉ ON FACEBOOK & INSTAGRAM : @saantearoma & @puresaante
---
DIAGNOSTIC TESTING PAVES THE WAY
At Eastern Biotech, optimal-ageing medicine is facilitated by biotechnology in conjunction with clinical preventive medicine. The specialty is founded on the application of advanced medical technologies for the early detection, prevention, treatment and reversal of age-related hair fall and its correction. To arrest hair fall, Eastern Biotech & Lifesciences has several specialty tests that help people improve the health of their hair.
Hair element analysis provides important information, which, in conjunction with symptoms and other laboratory values, helps physicians with an early diagnosis of physiological disorders, associated with aberrations in essential and toxic element metabolism. The Hair Elements analysis provides information regarding recent and on-going exposure to potentially toxic metals, especially methyl mercury and arsenic, and time-averaged status of specific nutrient elements. This non-invasive screening test requires only .25 grams of hair. Doctor's Data offers a Hair Elements profile containing essential and toxic elements and a Hair Toxic Element Exposure profile containing an expanded line-up of toxic metals.
---
AESTHETICS TO THE RESCUE!
For more than 25 years biologists and chemists at Clinerience have studied the delicate mechanics of hair to improve and offer hair plus scalp treatment.
Their range of deep treatments for the hair and the scalp are scientifically formulated based on natural and medical-grade ingredients.
Why make a Scalp and Hair Analysis?
A capillary examination allows an accurate diagnosis of the hair, the scalp and the capillary bulbs to diagnose any issues and finalise a personalised treatment protocol.
THE TRICHOGRAM (CAPILLARY DIAGNOSIS) carried out using a capillary microscope; this fundamental test analyzes a hair sample to distinguish the three hair growth stages.
The Course of the Trichogram
EXAMINATION OF SCALP to determine overall health status and to identify affected areas.
HAIR REMOVAL Collection of a hair sample to analyze its structure.
BULBS ANALYSIS Study capillary bulbs to determine the renewal cycles.
Scalp Care
Different types of scalp care are offered in individual cabins in Clinerience institutes, with or without using devices, with the objectives of oxygenation of the scalp, regulation of seborrhoea, hydration and regulation of the scalp and regulation of hair loss.
METHOD (WITHOUT DEVICE): The stimulation of the scalp helps to promote vascularisation and oxygenation of the scalp with the application of essential oils followed by a draining and relaxing massage. (Duration 50 min)
FOLLOW CLINERIENCE ON INSTAGRAM : @clinerience_dubai_official
---