Sandi Saksena, 60+ is as sassily sexy today as she was three decades ago.
Age is just a number – literally and figuratively – for her. As the chosen 'Woman of Substance' during the recent Dubai Women's Run she reveals her vitality secrets unfolding in the sixtieth decade of her life.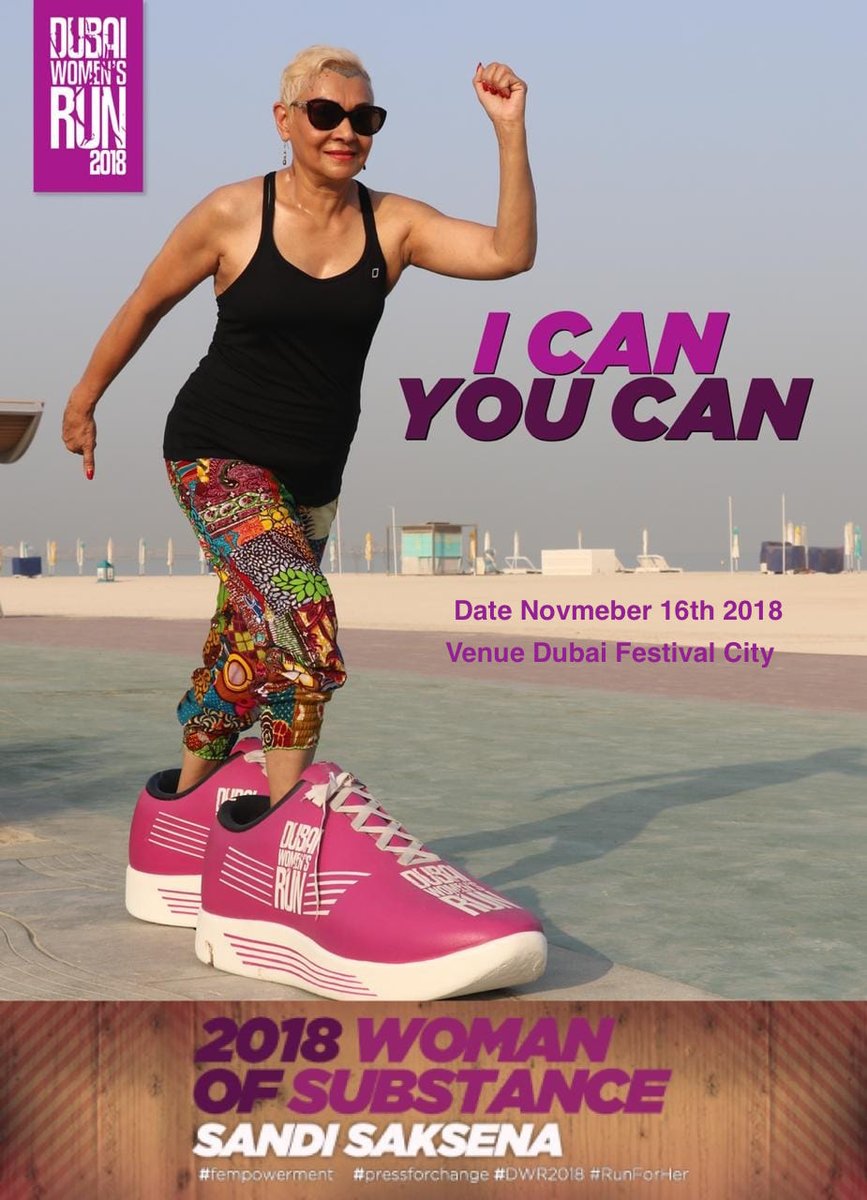 Fitness Journey

A 'Sexagenerian' is how Sandi Saksena describes herself. A financial advisor by profession, she can put women half her age to shame with her incredible spunk and strength. "My fitness journey, started over 30 years ago, with me wanting to get back into my Euro size 36/38 outfit for my daughter's naming ceremony.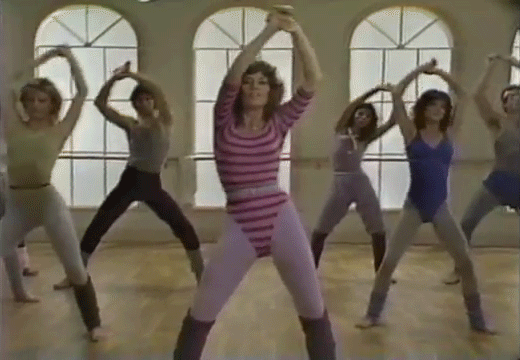 I started the Jane Fonda workout when she was 21 days old and yes, I wore the size I was before I got pregnant.  From 2004 onwards, I got serious. I had signed up for a physical fitness challenge in Jordan involving hiking, rock climbing, swimming etc. but was woefully out of shape. I was disappointed so decided to ramp things up. I trained hard and trekked to Kailash Manasarovar, Machu Picchu and more."
My Daily Regimen
Himalayan Kriya yoga at home every day.
Weight training in the gym 3-4 times a week. 
I start with Power Plate as a warm-up. This means development in whole–body balance, mobility and stability, strength and motor control in a shorter time frame than with traditional methods.
I do a 'push-pull' strength training routine in which different muscle groups are engaged. Push Exercises – I push the weights away from my body. The focus is on my quads, outer thighs, chest, (push-ups) shoulders, and triceps. Pull Exercises – where I pull the weight towards my body; good for the butt, hamstrings, back and biceps.
• On all days I work out my abs with different routines crunches, twists, sit-ups etc.
I am a water fiend. I drink six to eight ounces every 30 minutes throughout the day.
I never count calories.  I eat fresh, high-quality foods. My diet is protein rich,
 high in the omegas (mackerel and sardines), eggs with Quinoa, veggies and salads. I enjoy my Indian food; spicy food gives me the feeling of being satiated.
Cheat foods are aloo parathas, chole bhature, all forms of chocolate.
The Time Question

I exercise every second day; I prioritize my social and business engagements based on what will be better for me. As I work by appointment, I can fit in my gym/running routine. Contrary to fitness experts, I perform best in the gym in the evening and not the morning.
My Fitness Goals

Many ladies in my age group or even younger in their early 50s think they must 'slow' down. Brisk walking, a bit of jogging or biking are good enough, or so they think. However, it is strength training that provides the benefits that keep the body younger, stronger and more flexible as we age. This is not about toned biceps and flat abs; it's more about maintaining a strong, healthy body. Strength training for older women lessens the symptoms and common chronic conditions like arthritis, osteoporosis, diabetes, obesity, back pain, and yes depression too.
My Fitness Message

Become Physically Active. Regular activity is an investment in your mind, body, and spirit.
Exercise releases Endorphins that trigger a positive feeling in the body. It helps us concentrate and feel mentally sharp.
Exercise stimulates the growth of new brain cells and helps prevent age-related decline so make it a habit, it will foster your sense of self-worth and make you feel strong and powerful.
Do annual full comprehensive health checkups; follow through on health and wellness advice. Exercise, Diet, Supplements…all these must become a priority
.
Consult a Nutritionist.
Mental Fitness
This is a combination of Kriya Yoga (Pradeep Ullal), consciously living in the NOW, tuning into my internal GPS. I'm responsible for my wellbeing. I love, value and respect myself. I don't have expectations from others. There is no competing with anyone on a social/professional level. I have dropped pretences and feel more at peace with myself.