Ingredients
200gr sunflower seeds

100gr pumpkin seeds

80gr sesame seeds

80gr flaxseed milled

big table spoon of psyllium husk

400ml water
Method
1) Heat the oven to 150c
2) Mix all the ingredients together and leave for 10 mins
3) Lay out the mixture onto 2 big trays
4) Put it in the oven for 30 mins
5) Score/slice into pieces
6) Put it back in the oven for another 30 mins
7) Flip them over and put it in the oven for 10-15 mins
GET SAVVY ABOUT SEEDS!
Anjelina Jolie swears by them in her detox sessions, Cameron blitzes them into their pre workout vegan smoothies and Hugh Jackman tops off his breakfast oatmeal with a sprinkling of sunflower, papaya, chia and flaxseeds every morning. Just about every Hollywood celeb worth a dime is now advocating a diet rich in seeds and it's not only because they are fibre-rich and gut-friendly, but also nutrient-dense and full of essential minerals & vitamins.
SUNFLOWER SEEDS – Not only do sunflower seeds add a satisfying crunch to bland oatmeals, puddings, congees etc. – they are also rich in the B complex vitamins, which are essential for a healthy nervous system, and are a good source of phosphorus, magnesium, iron, calcium, potassium, protein and vitamin E. They also contain trace minerals, zinc, manganese, copper, chromium and carotene as well as monounsaturated and polyunsaturated fatty acids – types of 'good' fat that protect arteries.
FUN FACT – The sunflower became the mystic symbol of several early civilisations, notably the Incas who worshipped the sun. The North American Indians used the leaves as animal food, the petals were brewed into a distinctive yellow dye for their clothes and skin and the seeds were ground into food and crushed into oil.
PUMPKIN SEEDS – Pumpkins seeds are rich in the amino acids alanin, glycene and glutamic acid, as well as being a good source of zinc and omega-3 essential fatty acids. They also contain protein, iron and phosphorus and are low in carbohydrates.
FUN FACT – In China the pumpkin is called the Emperor of the Sun and has become the symbol of fruitfulness & fertility. It gets its name from the Greek word pepon, which means cooked in the sun.
SESAME SEEDS Sesame seeds are packed with protein, iron, zinc, magnesium, calcium and phytic acid while being low in carbohydrates. They also contain sesamin and sesamolin, that lower cholesterol levels, and are a known source of vitamin E plus omega-6 and monounsaturated fats. These can prevent furring of the arteries as well as boost skin elasticity. They aid digestion, stimulate blood circulation and help the nervous system.
FUN FACT – In Hindu mythology the god Yama blessed the sesame seed and these tiny seeds are regarded throughout the East as symbols of immortality.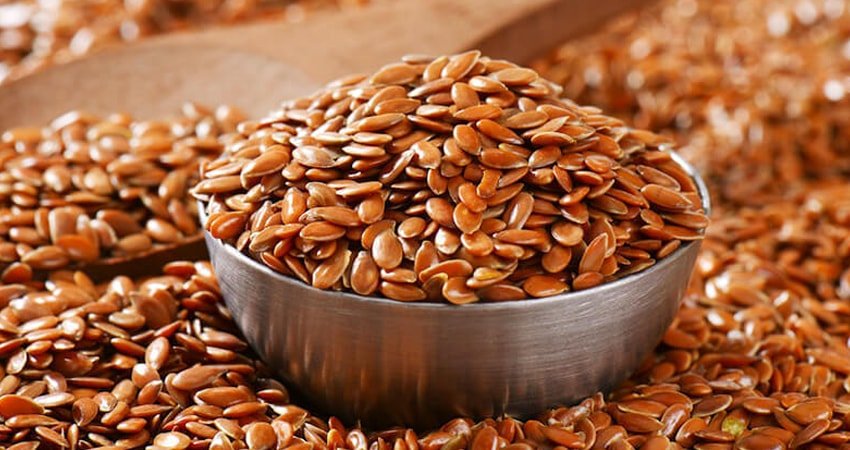 FLAX SEEDS – Also known as linseed, they are an source of omega-3 and omega-6 essential fatty acids, which are needed for bodily functions, as well as dietary fibre and manganese. They are also rich in folate and vitamin B6 and the minerals magnesium, phosphorus and copper. Linseeds contain lignans, a type of phytoestrogen, which help relieve menopausal hot flushes. Because they are high in soluble fibre, linseeds also relieve constipation.
FUN FACT – Originating in Mesopotamia, the flax plant has been known since the Stone Age and the health benefits of flaxseeds, more often known as linseeds, were widely praised in ancient Greece and Rome.
---
ABOUT THE CHEF
From food and yoga to skiing and travel, Miranda Leenen is an intrepid lover of the finer things in life.