"I am a 38 year old fitness instructor and spend a lot of my time outdoors. Can you please suggest a treatment to make my skin colour lighter/brighter with an anti-ageing effect. My physique is very youthful but I would like my face to look younger too." ED – Dubai.
Irrespective of skin tone that may be dark for a variety of reasons, genes pass on skin colour from generation to generation. Nevertheless, throughout history, people have sought different ways to lighten skin tone as lighter skins are considered attractive. Nowadays whilst all skin tones are acceptable and popular, everyone wishes to have a brighter and more compact complexion.
Aside from genetics, dull and dark skin can be caused by lack of proper nutrition, over exposure to the sun or due to lack of hydration and moisture in the body/skin.
This is when the skin produces excessive melanin which causes skin to become darker than usual.
COMBINATION THERAPIES
There are a variety of treatments available these days that have a holistic approach, taking years off of one's face. The Laser 360IQ on the Harmony XL combines multiple laser and light technologies to offer a complete treatment for signs of ageing skin. By itself, each technology can dramatically improve the skin's appearance. But when combined into one treatment, these four different, advanced and FDA cleared technologies offer excellent results: Near Infrared, AFT Advanced Pulsed Light. iPixel ER:YAG Laser and the ClearLift Pixel Q-Switched laser work in harmony to correct skin discolouration such as sun damage, iron out fine lines and wrinkles, removing other symptoms which characterise ageing skin. It's ideal for the forehead, cheek, upper chest, perioral, periorbital, upper lip, neck and hands. Five quick, virtually painless sessions spread out over eight weeks are recommended and the approximate cost of one session is Dhs 3000.
OTHER OPTIONS
Dermamelan treatment by Mesoestetic which is a cosmeceutical de-pigmentation method aimed at treating skin blemishes like hyperpigmentation as well as signs of ageing. The treatment includes one salon session during which the initial mask is applied which the patient must leave on for six-eight hours (depending on skin tone). The treatment is continued through an intensive home care program for the duration of one week prior to a check- up with the cosmetologist whereby a recommended home care maintenance routine is advised. The cost of mask application at the clinic is approximately Dhs 2500.
Yet another effective option is the Inno Peel Whitening Treatment which involves using a skin-resurfacing mask composed of active ingredients derived from vitamin A, in addition to other antiageing and depigmentation agents and antioxidants.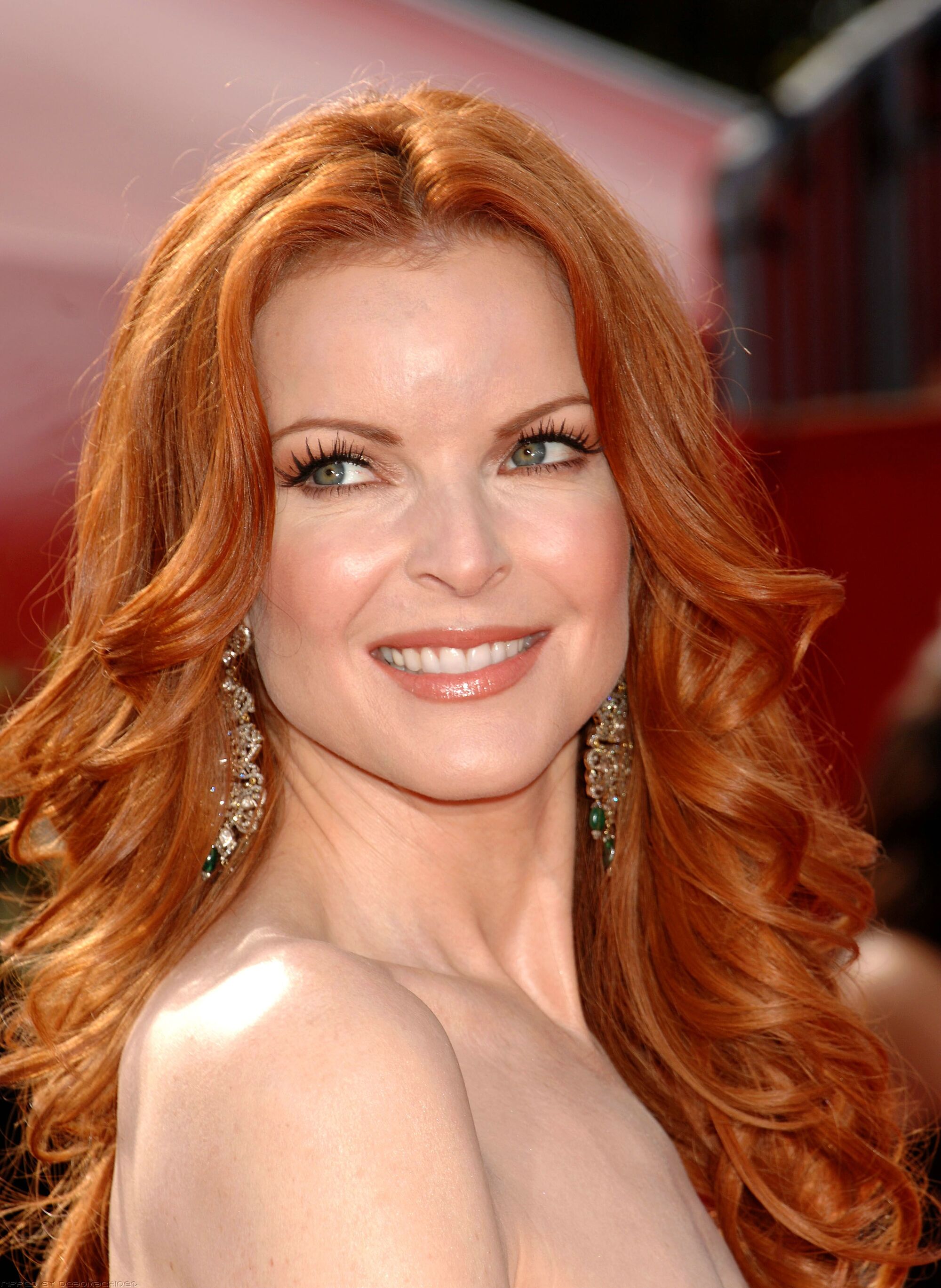 The process begins with the application of a mask at the clinic followed by the recommended home care products. The active ingredients affect at the cutaneous level by accelerating the cell renewal and cell flaking from the corneum layer of the epidermis facilitating pigmentation elimination. It also disperses melanin accumulation at the dermal level.
Recommended treatment protocol is four to five clinical sessions, costing Dhs 500 per session.
Redheaded, fair-skinned former Desperate Housewives star Marcia Cross is careful to protect her skin, no matter what season. "I walk around with a hat, sunglasses, and sunscreen all the time" says Cross.